Report broken links to webmaster


200 MONMOUTH ROAD, ELIZABETH, NJ 07208   +  908-351-4444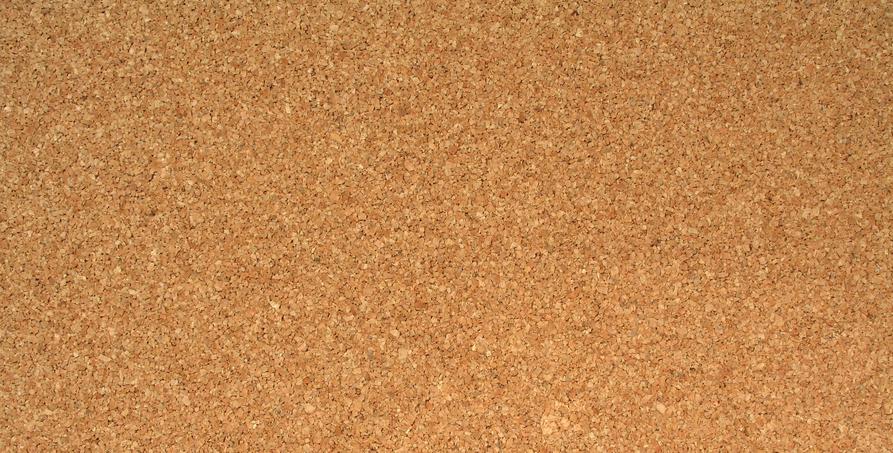 PARISH MEMBERSHIP

It is a great joy for us to welcome new members to our parish community. Please take the time to register at the Rectory office (fill out a Census Card.) Registration is our only means of recognizing anyone as a supporting and practicing member of our parish. It is also important for sponsorship certificates for the sacraments. Please notify the Rectory office of any change of address or phone number.

2017 BAPTISM SCHEDULE

Baptisms at St. Genevieve's are held once a month at 1:00 on the 4th Sunday in Church. If you wish to have your child baptized, kindly call the rectory (908) 351-4444 in advance to fill out a baptismal form and meet with a priest.

December 17 (4th Sunday is Christmas Eve)

Godparents or sponsors are to help the person being baptized to develop his or her understanding and practice of the faith. At least 1 Godparent must be Catholic.

HOW TO REPORT ABUSE

The Archdiocese of Newark takes very seriously any and all allegations of sexual misconduct by members of the clergy, religious and lay staff of the Archdiocese. We encourage anyone with knowledge of an act of sexual misconduct to inform us immediately so that we may take appropriate action to protect others and provide support to victims of sexual abuse.

Individuals who wish to report any allegations of sexual misconduct may do so by calling the Archdiocesan Office of Child and Youth Protection at (201) 407-3256.

CAFÉ GENEVIEVE

CHILDREN'S ACTIVITIES!

The communal experience of Mass is continued each week downstairs in the church hall at Café Genevieve. Please come down after the 9 and 10:30 Masses to enjoy coffee, tea or juice and a bagel, roll or pastry with your family, friends, and future friends.

Children of all ages are invited to enjoy games, puzzles, coloring pages, craft projects and other activities during Café Genevieve in Karen's Corner. These activities and provided after the 10:30 Mass until noon each week, and are supervised. Please join us!

If you (or someone you know) is interested in joining the Catholic Church, or was baptized Catholic but never received Confirmation or First Communion and would like to find out how, please contact Rae through the Rectory at 908-351-4444. Thank you!

CCD REGISTRATION

Registration is now open for Catechetical School Year 2017-2018 (K-8th Grades) and Confirmation Program (High School Students)

*Forms are available at the Rectory or in the Church and also the Religious Education Office. You can also download the forms below. For more information please call (908)355-1584.

SCOUTING

If you are a boy who is anywhere between 1st grade and a high school senior, please think about getting in on the fun of Scouting. Cub Scouting provides activities and training for boys in the first through fifth grades. Boy Scouting is for boys who are at least 11 years old or graduated from the fifth grade. The Scouting program instills character, good citizenship and physical fitness in boys and young men through outdoor activities such as campouts and hikes, involvement in community activities, and just plain FUN!

New members are welcome at any time, all year round. The first Cub Scout Pack meeting is on Friday, September 22, in the St. Genevieve's Church hall, beginning at 7:00 p.m. The Boy Scouts meet in the Church hall every Wednesday from 7:00 to 8:45 pm.

Cub Scout Pack 23 and Boy Scout Troop 23 have served the youth of St. Genevieve's parish and the surrounding area for over 50 years. These units have earned hundreds of awards on the local and national level, have produced 74 Eagle Scouts, and have leaders who are well-known and widely respected by other Scout leaders across the country.

MARRIAGE ENCOUNTER

Now that the kids are back in school and your calendar is full of their activities, where have you put time for your spouse and your Marriage Relationship? How about making some time to enrich your Marriage by attending a Marriage Encounter. It's a wonderful time to rekindle communication and enjoy a weekend away. Contact Mike and Janet Turco at 973-427-7016 or 609-335-6880 or email
njwwme@peoplepc.com
for more information.
.

HELPING HANDS

Thank you so much for your continuing support in donating food to the pantry. We would not have been as successful in our mission without your generosity. All the toiletry samples are donated to the various Veterans Program. The food is distributed to individual families, St. Anthony's Food Pantry, and etc. Our mission is to help out our fellow parishioners in their time of need.

If you are aware of someone in need, please call Pattie (Secretary) at the rectory or speak to one of our priests. We will prepare and pack up boxes for you to pick up through the rectory. We respect your privacy and all requests will be processed through the rectory.

FAMILY FUN NIGHT!

Saturday, Nov. 18 - 6:30 - 10:30pm - Church Auditorium. Please join us for this Youth Group sponsored event and enjoy an evening of music, dancing, karaoke and food! Bring a Pot Luck dinner for all to share. Tickets will go on sale Oct. 28/29 after masses, and each week thereafter. Tickets are also available at the Rectory. Cost $2.00 per person, $5.00 per family.

PRO-LIFE MINISTRY NEWS

October is Respect Life Month! One important thing you can do to commemorate Respect Life month is to simply proclaim or make known that you care for the unborn, the disabled, the aged, for a culture of life. Free prolife bumper stickers are available at the entrances to the church; pick one up and display it!

Life is an opportunity, benefit from it.

Life is beauty, admire it.

Life is bliss, taste it.

Life is a dream, realize it.

Life is a challenge, meet it.

Life is a duty, complete it.

Life is a game, play it.

Life is a promise, fulfill it.

Life is sorrow, overcome it.

Life is a song, sing it.

Life is a struggle, accept it.

Life is a tragedy, confront it.

Life is an adventure, dare it.

Life is luck, make it.

Life is too precious, do not destroy it.

Life is life, fight for it.

…………..Blessed Mother Teresa of Calcutta

STOCK UP NOW ON FIREWOOD

Autumn has arrived, and the nights are getting colder. It is a good time to stock up on firewood for your fireplace or wood burning stove. You can get well-seasoned split hardwood logs right here at St. Gen's for half of what you pay in the supermarket. And at the same time, you will be supporting the camping program of Boy Scout Troop 23, including a campership fund that helps send financially challenged Scouts to summer camp. Help yourself from

Webby's Wood Shed, located behind the Rectory near the garages that face Livingston Road. Follow the directions on the envelopes provided to make a donation. Thank you for your support!

$10,000 RAFFLE

ST. GENEVIEVE'S CHURCH PARISH RAFFLE

ONLY 750 TICKETS SOLD

GRAND PRIZE OF $10,000

2ND PRIZE OF $1,000

3RD PRIZE OF $500

DRAWING WILL BE HELD ON DECEMBER 17, 2017 AT 11:30 AM IN CHURCH AUDITORIUM

Winner need not be present Tickets are $30 each and forms are available in the back of Church or at the Rectory

ALL SOULS DAY

All Souls Day is Thursday, November 2nd and Masses for that day will be 7:00, 8:00, 12 noon and 7:00pm.   We will remember all those whose Funeral Mass was held in St. Genevieve's Church this past year at the 7pm Mass.  Envelopes for you to remember your deceased loved ones may be found in your envelope package or in the back of church. These envelopes will remain on the altar for the month of November. Kindly fill out the envelope and drop it off at the rectory or in the collection basket at Mass.

CHILDREN'S LITURGY

Children's Liturgy first Sunday of the month at 10:30 Mass. Children's Liturgy of the Word third Sunday of the month 10:30 Mass.